Calanthe - The World's Most Various Orchid -
Ranyuen's EBINE "Spring Calanthe"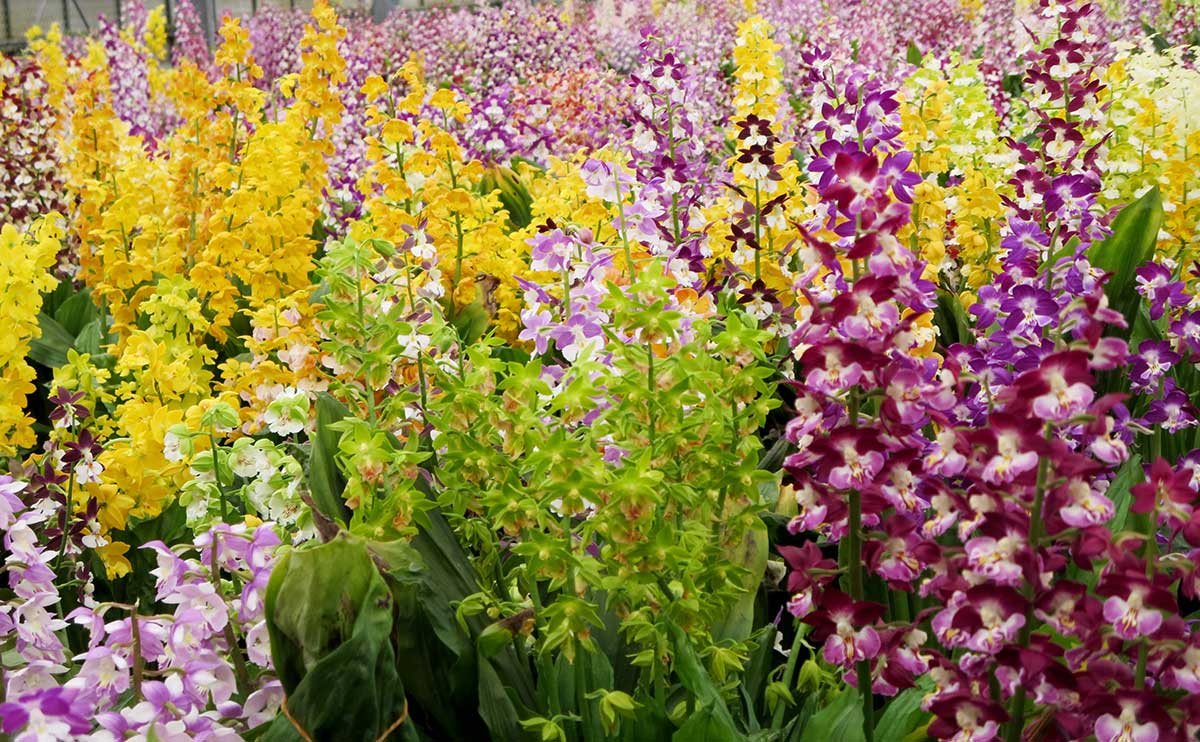 There are approx. 20 kinds of natural growing EBINE in japan. Among them are five endemic species, Calanthe discolor, Calanthe sieboldi, Calanthe aristulifera, Calanthe izu-insularis and Calanthe tricarinata, favored and grown by many fans for their variation of colors and string hybrids.
Through 40 years in selective breeding, RANYUEN has been encouraged by many fans not only in Japan but worldwide who enjoy its orchids. "I'm astonished to find such an exquisite in Japan." (Itakian fan) We are now breeding to recieve many favorable comments from all over the world.
RANYUEN's Spring Calanthe are rich in clolr variations and improved for stronger and easier growing attracting attentions of many fans in the temperate region(as low as -5 degrees Celsius to as high as 40 degrees Celsius) as colorful orchids they can enjoy planting in the garden or growing in pots.
Please enjoy the miraculous Japanease orchids;Calanthe, RANYUEN style.